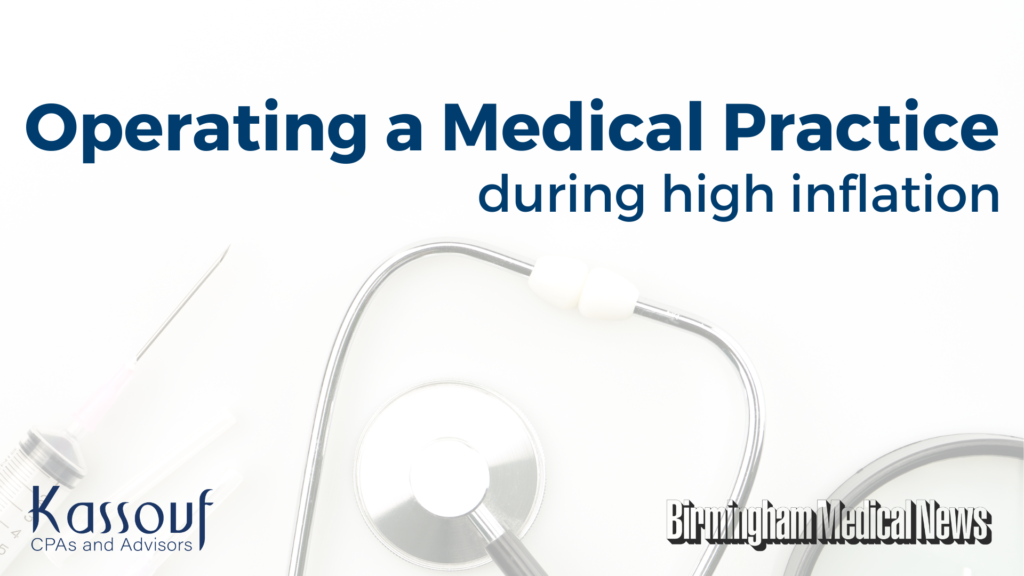 Director Gerry Kassouf, CPA, PFS, CFP®, AEP®, CGMA discussed ways to help medical practices cope with high inflation rates with Birmingham Medical News in their most recent issue. 
"When reviewing medical practice financial statements during 2022, many practice administrators have been challenged to reassess day-to-day operations. Reimbursement rates have not kept pace with the increased practice operating costs over the past few years, which has eroded owner compensation and reduced the amount of funds available for expansion and new equipment. Practices that routinely analyze their financial position have the best chance of working through these issues that continue to put pressure on cash flow," Kassouf said. 
Read the full article here.