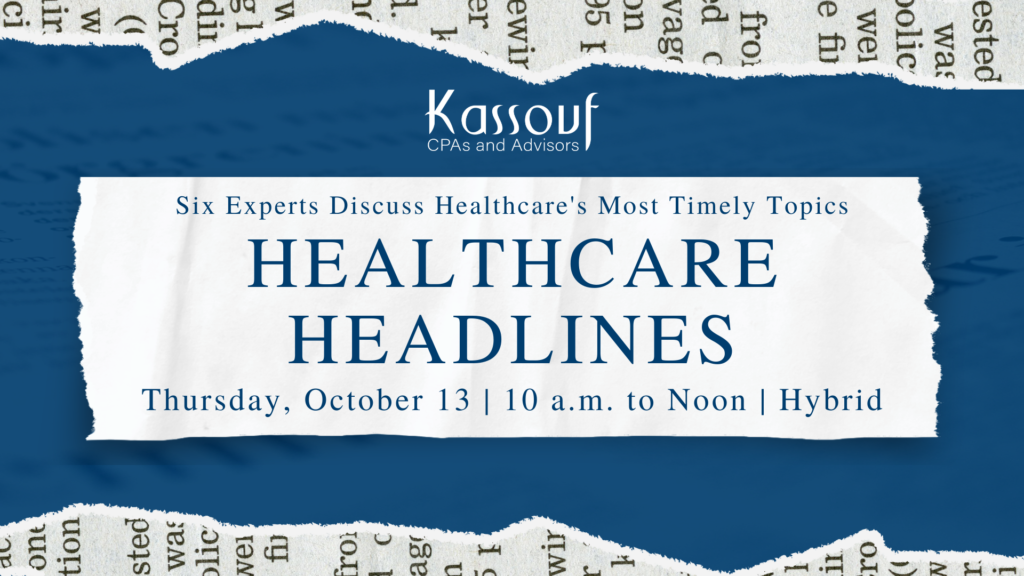 Feeling overwhelmed by healthcare's most timely topics? Join six experts for a breakdown to help your medical organization succeed on Thursday, October 13 from 10 a.m. to noon. 
This complimentary workshop will be offered in a hybrid format with a limited amount of in-person spots, which include lunch. Due to space, please only register for an in-person ticket if you're confident you'll be able to attend. 
Register for in-person and virtual attendance here.
This workshop has been approved for 2.4 hours of CPE credit in business/other for CPAs by the Alabama State Board of Public Accountancy.
Featured Topics 
Identifying your roles in the No Surprises Act
Applying Good Faith Estimates
Reviewing value-based alignment strategies
Following the MIPS path
Maximizing and mining clearinghouse data
Concluding the Public Health Emergency (PHE)
Anticipating Medicare payment reductions
Expecting revalued inpatient E&M Codes
Considering private equity transactions
Preparing for Non-Physician Provider (NPP) documentation changes 
Our Experts
Zack Bennett, CPA, PFS, Director, Kassouf
Margaret Cook, MBA, CMPE, Principal and Healthcare Advisor, Kassouf
Joni Wyatt, MHA, MHIA, CPHIMS, Principal and Healthcare Advisor, Kassouf
Janet Day, MBA, CMPE, Senior Healthcare Advisor, Kassouf
Stewart Garner, CMPE, Healthcare Advisor, Kassouf
Jessica Bakane, MHA, Senior Director of Operations, Kassouf Healthcare Solutions