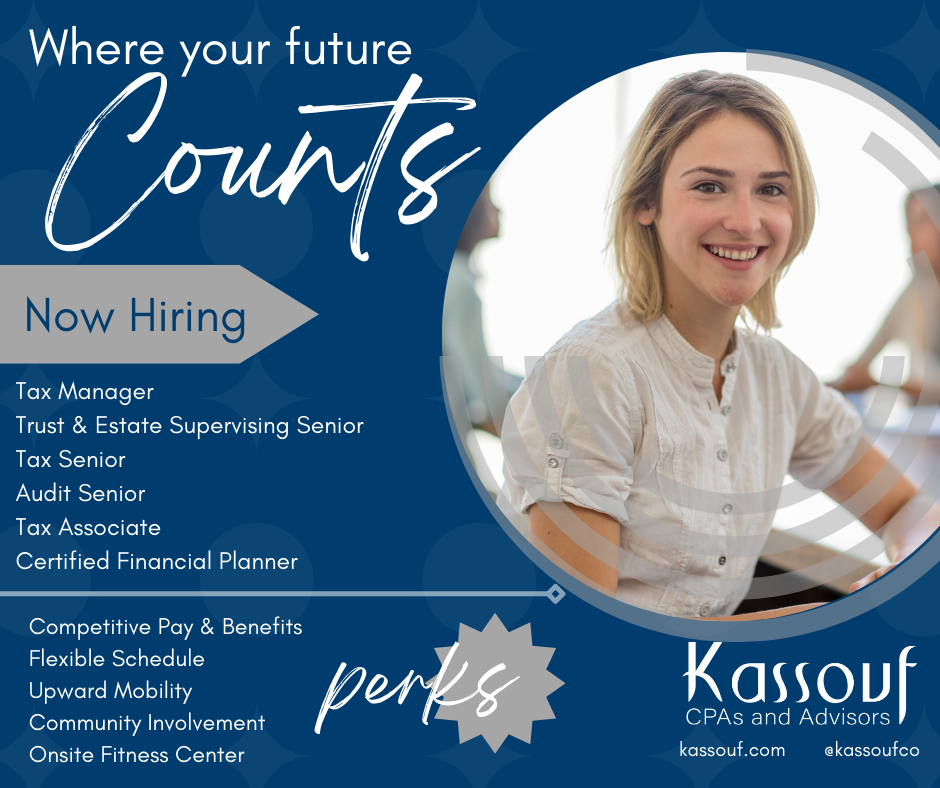 Your future counts at Kassouf, one of Birmingham's most established accounting and advisory firms. Our culture fosters upward mobility and community involvement, along with perks to celebrate work-life balance.
Approximately 20% of employees promoted annually
20+ training opportunities offered each year
36+ charities supported in 2021
We're currently seeking associates and managers for our Business Services Group, specializing in tax, a supervising senior for our Trust and Estate Planning Group, a senior for our Assurance Services Group and a Certified Financial Planner for our Financial Planning and Wealth Management area.
Check out more details and apply here.