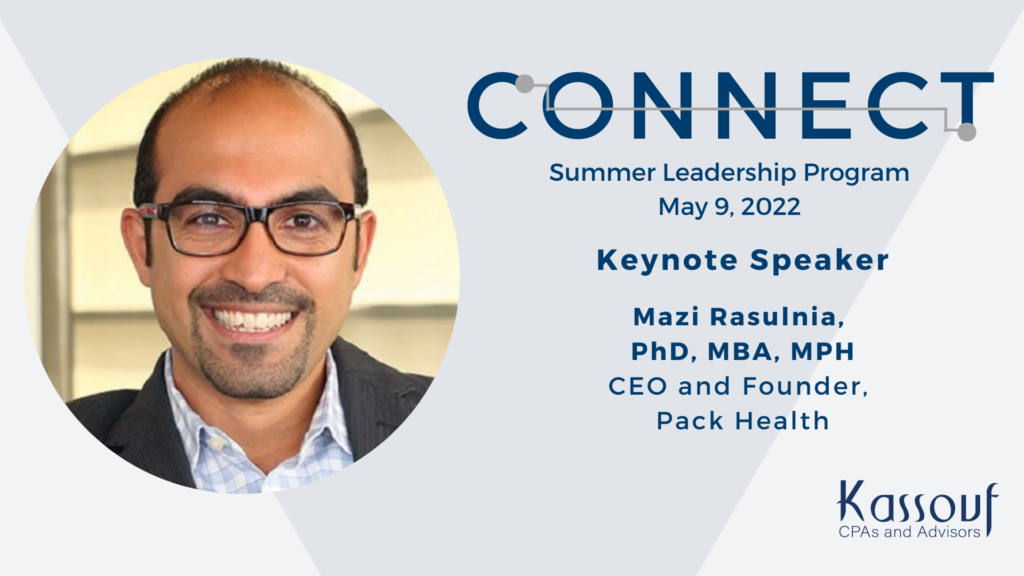 Pack Health Founder and CEO Mazi Rasulnia, PhD, MPH, MBA will discuss leadership and his entrepreneurial experience as Connect's keynote speaker. Birmingham-based Pack Health is an evidence-based patient engagement platform that changes health behaviors to close gaps in care and improve outcomes.
"Pack Health started with a dream to create a better future for patients. Achieving an ideal health status should be an opportunity that every patient should have." 

Mazi Rasulnia, PhD, MPH, MBA
Top accounting students can learn more about our diverse client base, network with peers and professionals, and develop leadership skills at Connect: Kassouf's Summer Leadership Program. This event is open to sophomores and juniors. Held at our Birmingham office in Southside, students will discover the firm's culture and opportunities for upward mobility in public accounting. 
Applications are due by April 27, 2022.
This year's event takes place May 9, 2022.
Learn more about Connect and apply here.