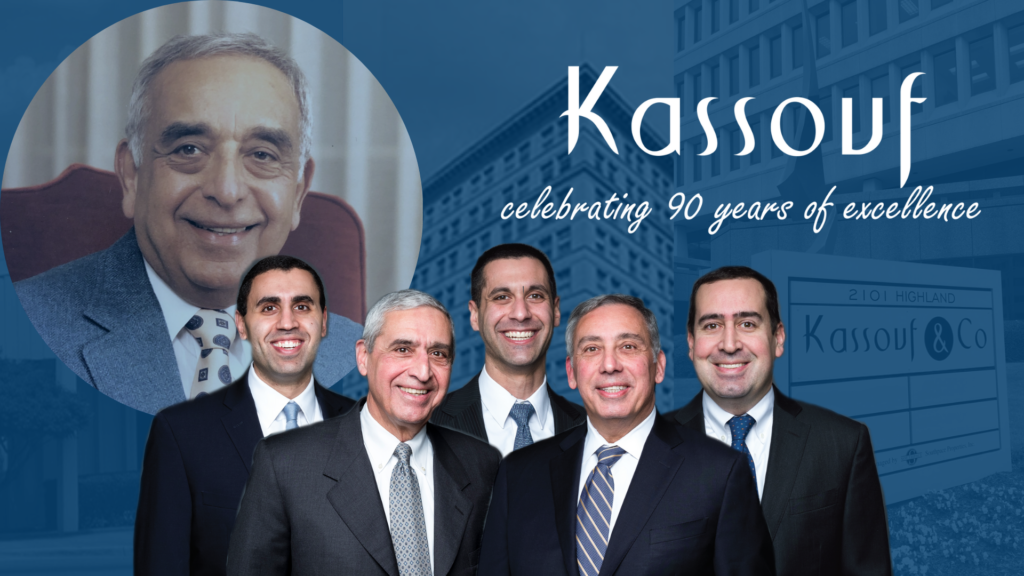 Established in 1931, Kassouf is honored to celebrate 90 years in business. The Alabama Society of Certified Public Accountants (ASCPA) shared details about the firms history and plans for the future in the January/February issue of Connections, the society's magazine.
Directors David, Gerry, Michael, and Jonathan Kassouf and Manager Brad Stephen discussed L. Paul Kassouf's legacy as well as how the firm continues to grow and adapt in changing times.
Read the story here.