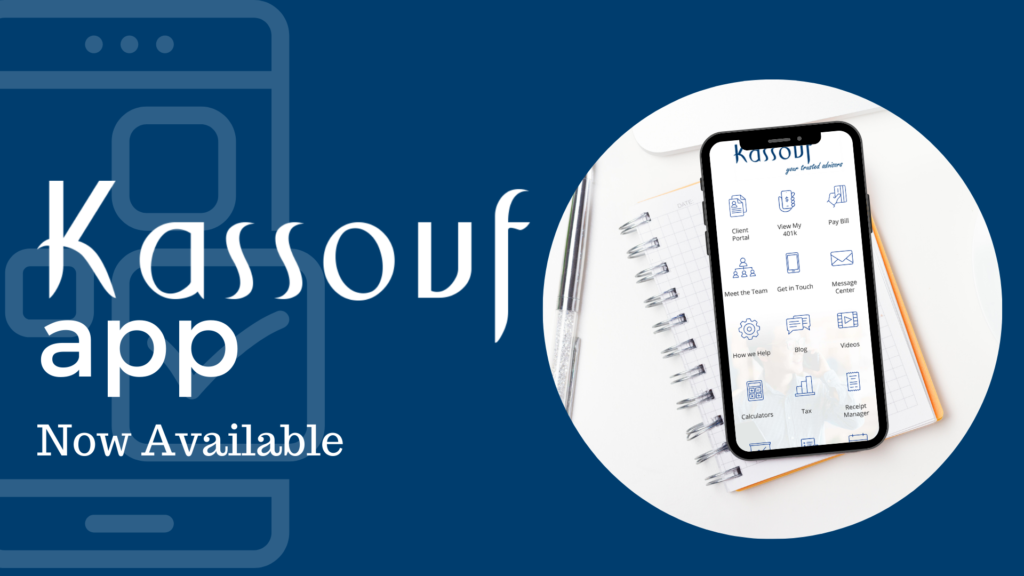 Kassouf launched recently launched its app, allowing clients to easily access some of the firm's most popular services.
"We are excited to offer a new and easy way to continue serving our clients. The Kassouf App is a testament to how our firm has grown and adapted over our 91-year-history," said Kassouf Director and Shareholder Gerry Kassouf.
Notable Features
Document Scanner
Receipt Manager
Financial News
Online Bill Pay

The app is free and is available via the Apple App Store and Google Play Store.
"At Kassouf, we use our rich history of excellent client service to propel our firm toward a bright future. Our app will allow us to improve our accounting and advisory services through innovative technology," said Director and Shareholder Jonathan Kassouf.
 Learn more about the app and access resources here.