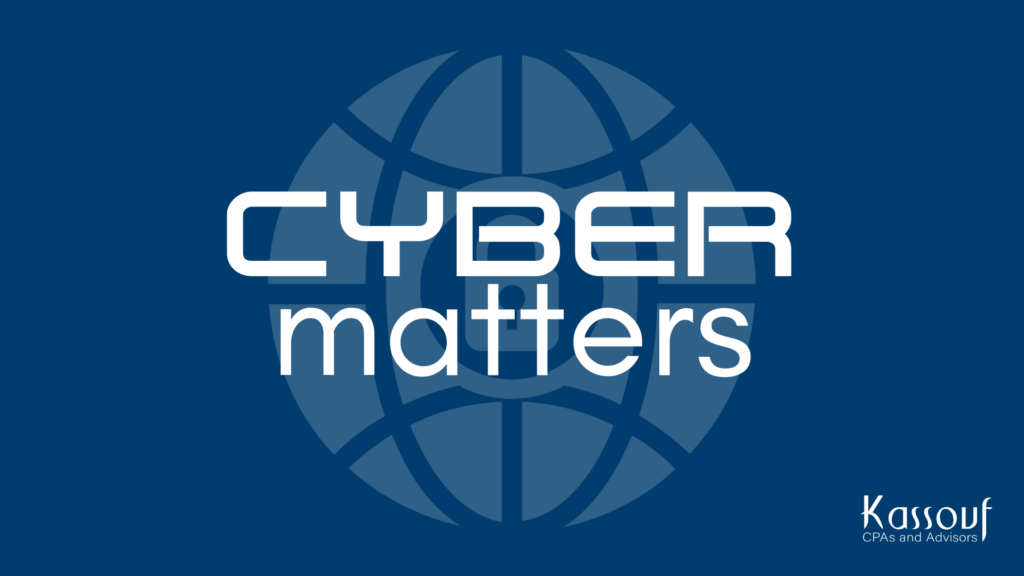 Formed in 2022, the Kassouf Podcast Network offers bimonthly episodes from your trusted advisors, giving you and your business important tools to succeed, all on your own time. KPN is excited to launch our newest show, Cyber Matters. 
Host Russ Dorsey, Principal and Chief Information Officer at Kassouf, discusses issues that truly matter – to us, our clients, their families, and their businesses. 
Cyber Matters is not just about code, computers, and technical jargon. Instead, we focus on the human side of cyber and technology, discussing the impact of digital advancements on our lives and livelihoods and the key points that matter.  
Each episode features conversations with cyber professionals and business owners from diverse industries. These are the people at the vanguard of tech development and cyber safety, those who are driving innovation and ensuring our digital security.
Whether it's dissecting a recent cyber attack, discussing the latest advancements in data security, exploring the impacts of new technology on businesses, or addressing ethical concerns surrounding cyber practices, Cyber Matters ensures that its discussions are engaging, pertinent, and most importantly, relatable to our audience.
Tune in to our inaugural episode featuring Darren Mott, retired FBI Special Agent, cybersecurity professional, and the host of The CyBUr Guy podcast. In part one of our conversation, we delve into the backstory of The CyBUr Guy  and Darren's mission to raise cybersecurity awareness and promote cyber safety for individuals and business.  
Search Kassouf Cyber Matters on Spotify, Amazon Music, or listen here. More listening platforms are coming soon.