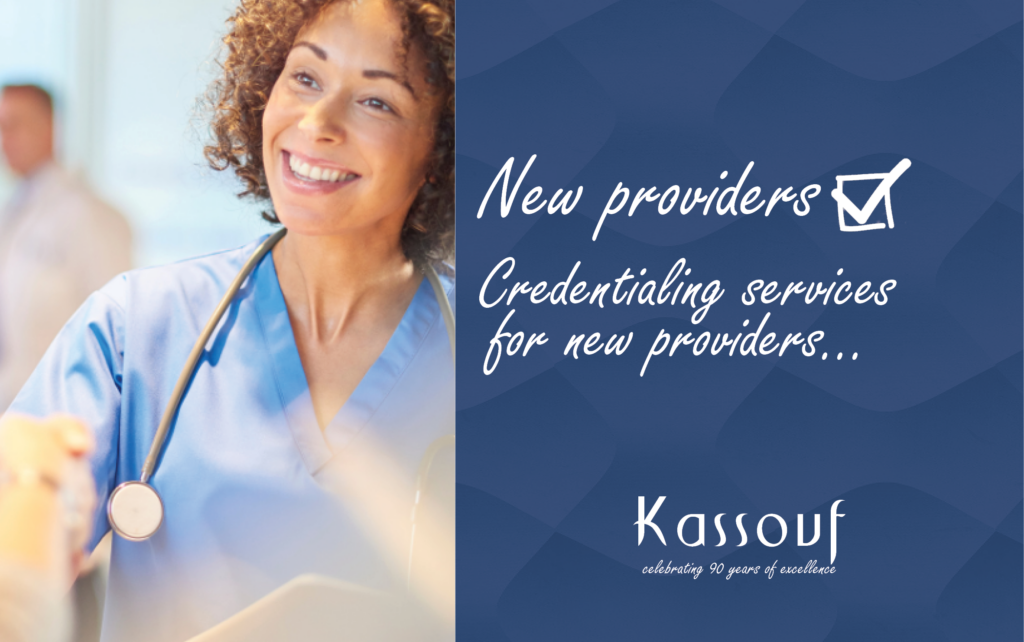 Summertime means the end of residency for many physicians and the start of a long-awaited career in medicine. As the ink dries on the employment contract, employers and physicians should have payor credentialing applications lined up and ready to submit to insurance payors.  Timely payer enrollments support in-network care for patients as well as reimbursements for cash flow to fund new physicians and practices. 
Credentialing is the process insurance companies and government agencies use to verify a physician's education, training, and professional experience and to ensure the provider meets their internal requirements for serving as an in-network provider on their panel. This process varies from payor to payor. Overall, the process involves submitting appropriate applications and supporting documents.  Additional steps include phone calls to call centers, e-mails to area representatives to confirm a panel is open and logging into a myriad of online portals to substantiate the physician's relationship with the entity receiving payment.
Payor enrollment is dependent on applications and steps including, but not limited, to these supporting processes:
| | |
| --- | --- |
| NPPES | National Plan & Provider Enumeration System which generates and maintains National Provider Identifier (NPI) numbers |
| CAQH | Council for Affordable Quality Healthcare which is a provider database accessed by payors |
| PECOS | Provider Enrollment, Chain, and Ownership System which is the Center for Medicare and Medicaid Services (CMS) online application portal |
| Professional Liability | Malpractice insurance |
| Licensure | State Board of Medical Examiners along with |
| ERA | Electronic Remittance Advice |
| EFT | Electronic Funds Transfer |
Once applications have been submitted to the payor, the processing takes an average of 120 days.  Providers new to a state can take longer to validate and credential. An additional critical component is the agreement between the practice and the payor for terms of services provided and the all-important reimbursement details in the form of a contract. The contracting process takes on average 30-60 days beyond credentialing. Depending on the circumstances, a new provider and new practice can take up to six months to be recognized in-network and reimbursed as such.   
Documentation and appropriate recordkeeping are critical to monitor the process with payers.  This can be managed manually or organized through specific software and services. 
Insurance companies are required to provide web-based provider directories listing all in-network providers for their plans, so it is imperative to be certain your providers are credentialed and in-network to be listed in the directories.
Kassouf handles this time-consuming process for both new and existing providers, initiating enrollment and credentialing as well as ensuring that re-enrollment and re-credentialing applications are handled as deadlines arise. The team also maintains providers' CAQH profiles, which must be attested multiple times a year.
Kassouf's Credentialing Services takes care of the entire credentialing process, allowing providers to focus on their patients. Learn more about the service here, and contact Kassouf if you have questions