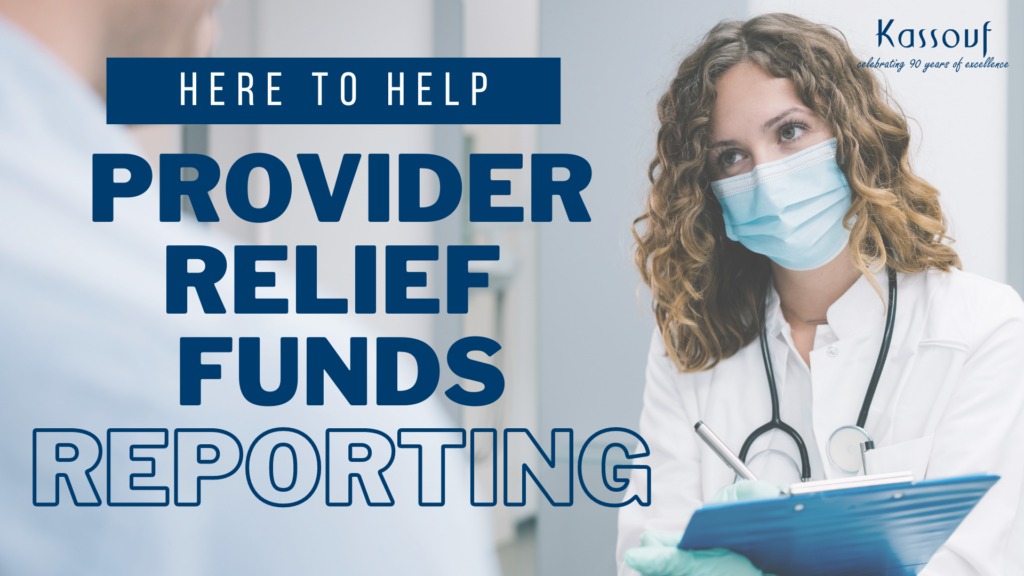 The Provider Relief Fund Reporting Portal opened July 1, and the reporting deadline is rapidly approaching. Now is the time to determine if you're affected and create a reporting plan.
Am I required to report?
Did you receive over $10,000 in aggregated provider relief fund payments?
Did you receive any of these funds between April 10, 2020 and June 30, 2020?
If you answered yes to both of these questions, you are required to report on the use of the funds received during this period by September 30, 2021.
What does reporting entail?  
Organizing and recording permissible expenses
Addressing lost revenues
Reporting disbursements and other key data elements
Providing personnel, patient, and facility metrics
How can Kassouf help?
Our trusted advisors are equipped to assist you with this lengthy process. Our experts can assist you with determining reporting requirements and gathering and compiling data. Due to the large amount of data required, we recommend preparing and submitting your report soon to avoid any potential delays or issues.
Resources
Our healthcare team is ready to assist you. Please reach out to them with any questions.
You can also view the recording of our Provider Relief Funds webinar to help you as you gather data.