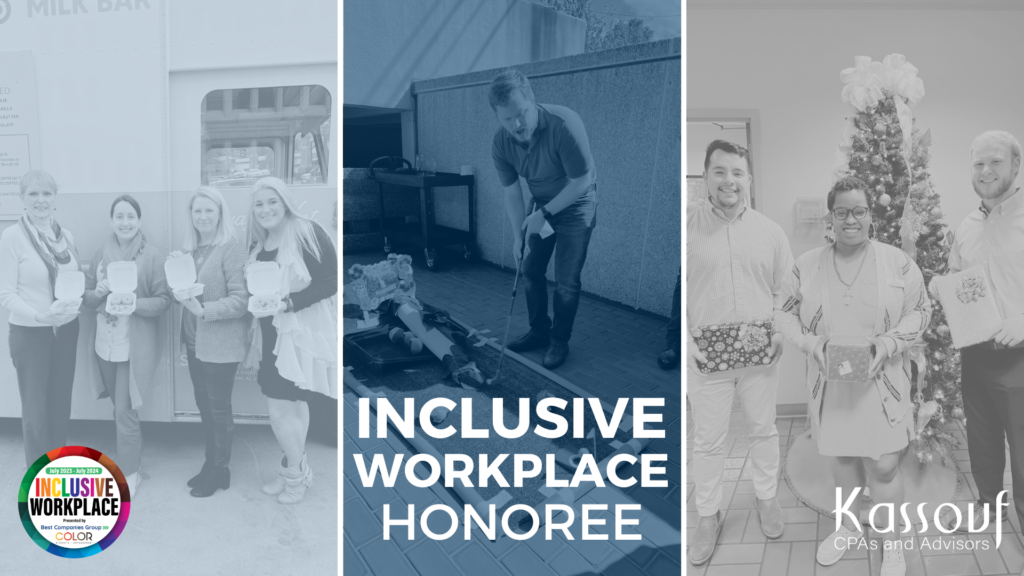 COLOR Magazine and Best Companies Group recently announced their Inclusive Workplace Honorees, recognizing businesses that have demonstrated exemplary commitment to fostering inclusivity and a sense of belonging in their work environments through the Inclusive Workplace Program. Kassouf is the only Birmingham-based business to be honored and one of just five public accounting firms recognized, as this award covers a variety of industries.
"This program highlights the real strides companies are making in cultivating inclusive cultures that help all employees feel valued and engaged," said Jaime Raul Zepeda, Executive Vice President of Best Companies Group.
View the full list of honorees here.