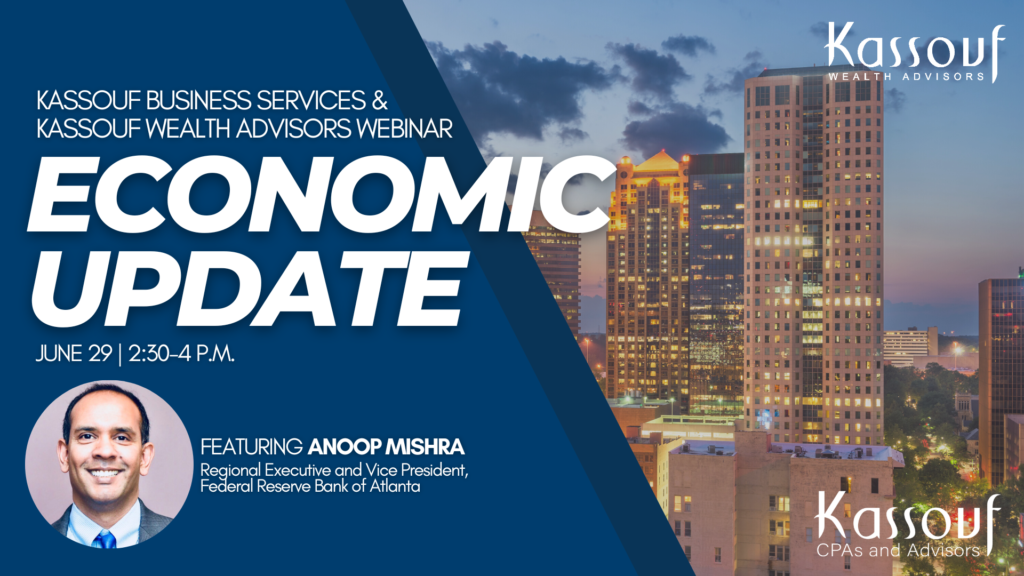 You probably feel like you've had your fair share of "unprecedented times" over the past few years. Our economy creates growing concerns for individuals and businesses, but your trusted advisors at Kassouf are here to help.  Kassouf's Business Services Group and Kassouf Wealth Advisors hosted Economic Update to learn more about how you and your business can succeed in today's economy. 
About Our Featured Speaker
Anoop Mishra works as the Vice President and Regional Executive of the Federal Reserve Bank of Atlanta – Birmingham Branch. He is frequently recruited to share his expertise with business groups, chambers of commerce, and financial institutions. Anoop works closely with the branch's board of directors and the District's Agriculture Advisory Council. He also manages the Birmingham Branch's education efforts and offers regional expertise for the Atlanta Fed's monetary policy procedures.