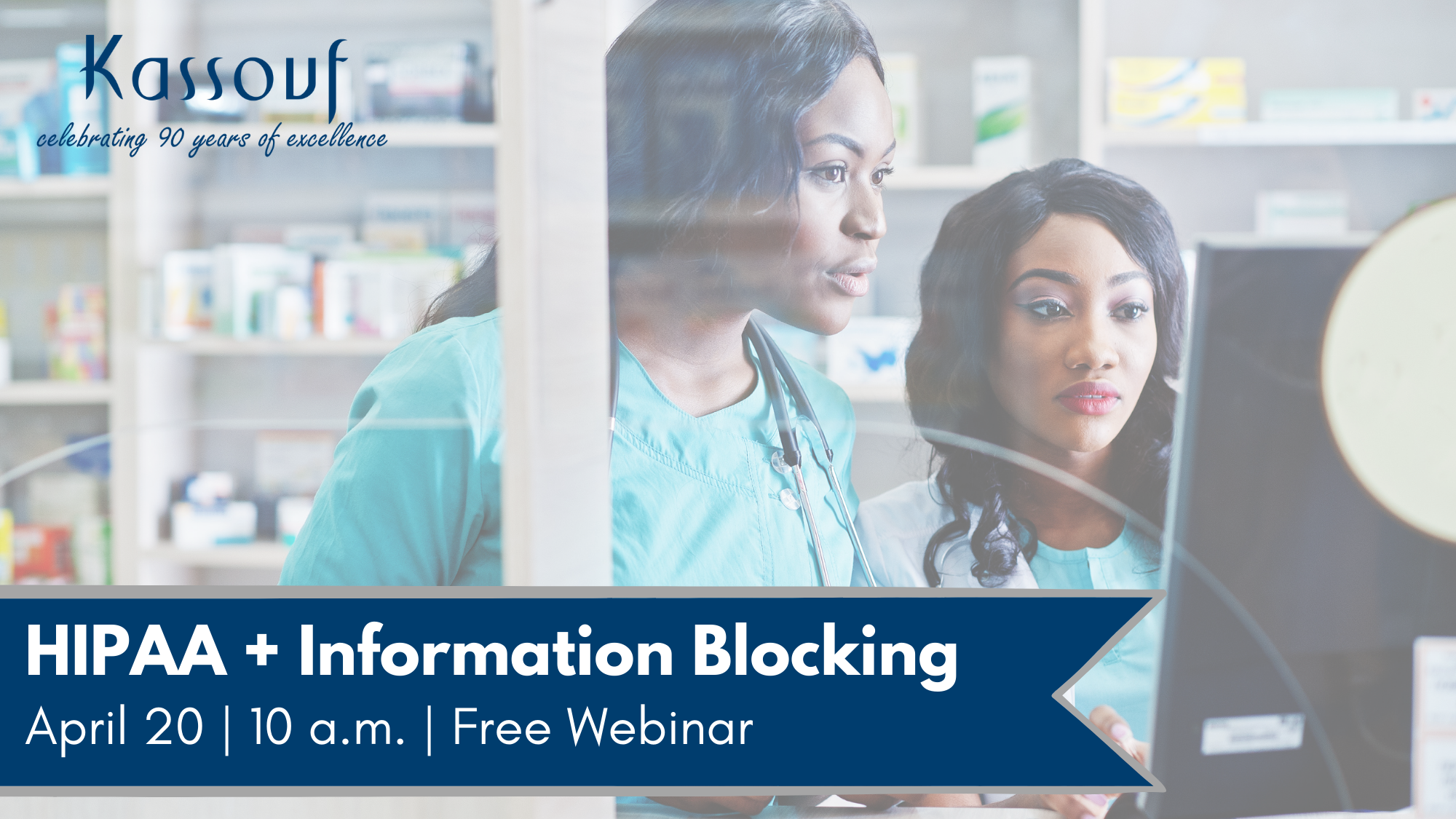 Kassouf Principal and Healthcare Advisor Joni Wyatt and Maynard, Coooper, & Gale Shareholder Lauren DeMoss shared key updates on the 21st Century Cures Act's effects on the healthcare industry during Kassouf's webinar April 20. The new act includes an updated definition and exceptions for information blocking.
In general, information blocking is a practice by a health IT developer of certified health IT, health information network, health information exchange, or health care provider that, except as required by law or specified by the Secretary of Health and Human Services (HHS) as a reasonable and necessary activity, is likely to interfere with access, exchange, or use of electronic health information (EHI).
If you practice is penalized for information blocking, you could owe up to $1 million per violation. Thank you Joni and Lauren for providing useful tips and updates to over 70 participants! 
View the recording here.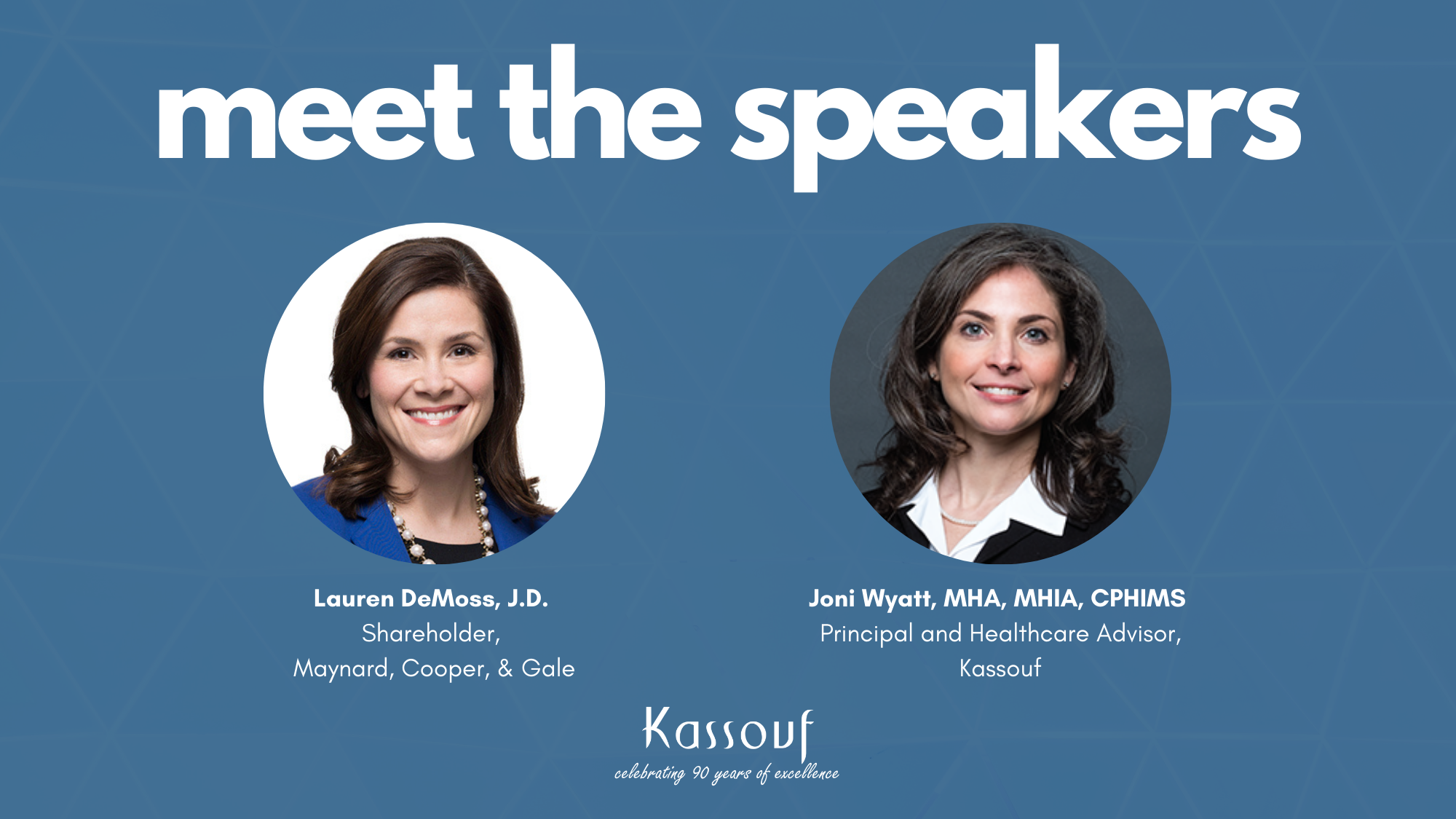 Lauren DeMoss, J.D. | Shareholder, Maynard, Cooper, & Gale
Lauren assists hospitals, physician groups, durable medical equipment suppliers, pharmacies and other types of health care providers and suppliers nationally with a wide range of health care regulatory matters that both shape the daily operations of the provider and impact the structure and permissible arrangements between different providers. Her regulatory experience includes working with the Stark law, the Anti-kickback Statute, Civil Monetary Penalty Law, and state-specific fraud and abuse laws. With respect to other daily operational issues that providers and suppliers often face, Lauren has experience with Medicare reimbursement questions, compliance plan policy and procedure development, physician employment and recruitment arrangements, and general contract review matters.
Joni Wyatt, MHA, MHIA, CPHIMS | Principal and Healthcare Advisor, Kassouf
Joni has over 20 years of experience in the healthcare industry, specializing in physician practice management and new practice startups, physician contracting and compensation models, health information systems, healthcare compliance, and quality measures and reporting. She is well-versed in new reimbursement models and the legislation driving these initiatives. She is a Health Information Management Systems Society (HIMSS) Fellow, HIMSS Alabama Chapter Board Officer and a member of the Medical Group Management Association (MGMA).