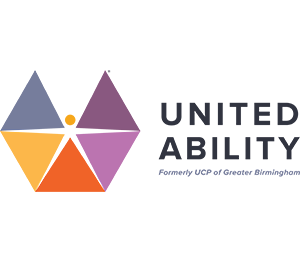 ---
United Ability (Formerly UCP of Greater Birmingham) provides innovative services connecting people with disabilities to their communities and empowering individuals to live full and meaningful lives. They unite people with unique abilities in achieving a successful future.
This group was established in 1948 by a group of compassionate citizens to provide services to medically fragile individuals with cerebral palsy.
In 1972 the 501(c)3 group became United Cerebral Palsy of Greater Birmingham (UCP), later evolving to serve the needs of persons living with many types of disabilities in the greater community.
In 2001 UCP's vision to offer multi-disciplinary, comprehensive services became a reality with its relocation to its 20-acre campus on Lakeshore Drive.
Recently renamed United Ability to better reflect its service to persons with all types of disability, United Ability now offers a full spectrum of services not found anywhere else statewide.
Learn more about United Ability here.
---