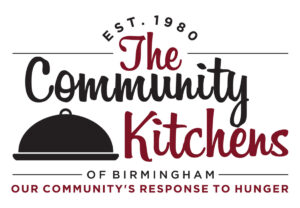 ---
Community Kitchens serves lunch 365 days a year from St. Andrews Episcopal Church in Southside and Grace Episcopal Church in Woodlawn. They also serve breakfast five days a week at Grace Episcopal. This amounts to over 65,000 meals served annually to help stop hunger. The doors to Community Kitchens are open to all.
Kassouf & Co. is proud to support Community Kitchens of Birmingham.
Learn more and how you can get involved here.
---