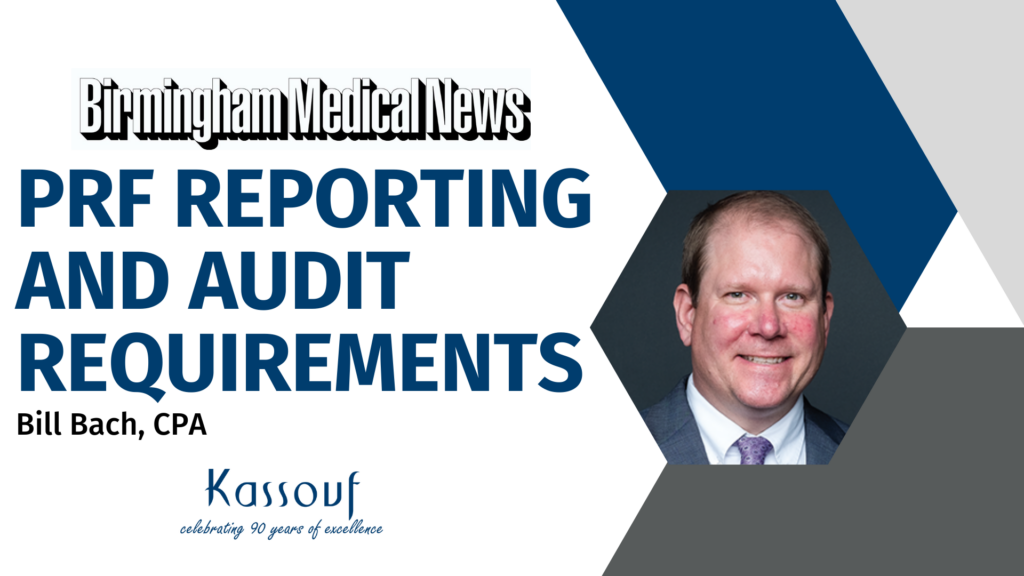 Director Bill Bach shared his expertise with Birmingham Medical News about Provider Relief Fund (PRF) reporting. As the leader of Kassouf's Assurance Services Group, Bill offered advice to help providers who may face audits following their PRF reports. Read the full article here. 

From opting for the financial statement audit in accordance with Government Auditing Standards to ensuring you're following reporting guidelines, Bill's biggest piece of advice is to lean on professionals for help.

"Seek expertise from those who know…I would not go it alone," Bill said. For help with PRF reporting, contact our team.